Rail has been at the vanguard of innovation and progress in mobility since we first got on track in the 1880s. Now our industry is leading a digital transformation in rail that's getting Europe's tech and green future on the fast-track!
Our digital investments and achievements are simultaneously advancing both Europe's  Digital Strategy and Green Deal. They're also helping to realise a "Frictionless Data Single Market", which we consider essential to realise rail's digital potential.
Our industry has boldly committed to lead this transformation with clear respect for European values, prioritising the rights and liberties of citizens everywhere. Hop On below to learn more!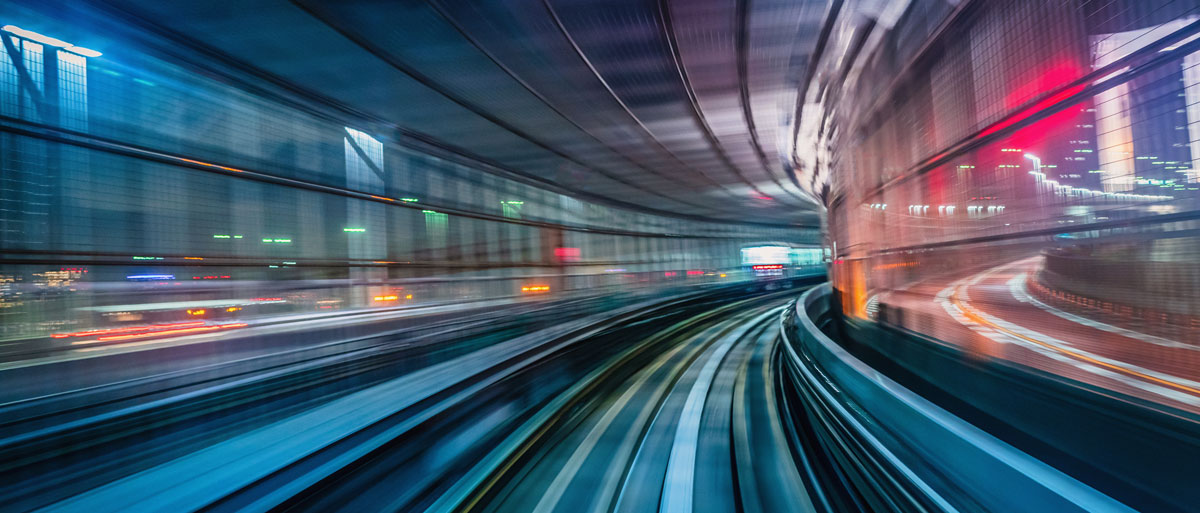 Big Data
Rail networks produce a staggering amount of Big Data that could lead to important breakthroughs in traffic management, for instance, or safety. But historically only a fraction has been used. Our industry is unlocking the power of Big Data in all sorts of exciting applications from train signalling and ticketing to train maintenance. Already, we're making impressive gains that stand to get even greater with a "frictionless" Single Market for Data across Europe.
Cybersecurity
Protection against cyber-threats is absolutely vital to maintain a safe and reliable railway, especially with Europe's complex interdependences and legacy infrastructure. As rail's digital transformation continues, our industry is committed to safeguarding Europe's cybersecurity. EU programmes such as Shift2Rail are vital for this effort with projects including Roll2Rail, CONNECTA and X2Rail helping to secure the digital and green future of rail. 
Artificial Intelligence
Few emerging technologies offer as many exciting opportunities as artificial intelligence (AI). Autonomous driving on rail is no longer a sci-fi fantasy, but technology undergoing robust research and development thanks to breakthroughs in our industry. Mechanisation and robotisation powered by AI can improve the comfort, speed and predictability of rail transport as well as reduce costs. 
5G Connectivity
Fifth-generation mobile telecom technology, known as 5G, offers faster download speeds, lower latency and data sharing in real-time. It's a key enabler for the digital transformation of rail. The European Commission is calling for 5G railway corridors across Europe. 5G has the power to speed up solutions involving traffic forecasts, video surveillance, automatic train operations, signalling and more.   
Blockchain
Blockchain technology allows for trusted transactions using distributed digital networks. Applied in rail, the technology has the potential to make business processes less error-prone, faster and more traceable. All while reducing costs and the risk of fraud. For freight transport, Blockchain offers especially exciting applications to improve the reliability of supply chains.
Digital Twins
Digital Twins are exact digital representations of a physical asset, process or system. Rail is using this technology to conduct digital simulations for autonomous rail, for instance, and test applications with AI and Big Data. Digital Twins are fast becoming essential tools to optimise entire manufacturing value chains and innovate new products across the rail supply industry.
Learn more!
Hop on to the resources below for more information and insights.